A Look Ahead At The Week's Art&Seek Picks
ArtandSeek.net
December 9, 2015
3
Here's what's coming up this week at Art&Seek:
WEDNESDAY 

Becoming Santa Claus – The Dallas Opera imagines Santa Claus as a cranky teenager whose uncles miss his thirteenth birthday party. Instead they have decided to follow a bright star announcing a stranger's birth. See the world premiere of this opera at the Winspear Opera House.
World premier of the Eyellusions Exhibit – This exhibition explores the neuroscience behind magic by going to a time before computers. Dig deep into influential artworks, history's biggest hoaxes, and the illusion of movement at the Sci-Tech Discovery Center in Frisco.
THURSDAY 
Pieces of Me: A Pop-Up Exhibit by Preston Pannek – Head to Lab Art Texas in Dallas for this pop-up show featuring work inspired by electronic beats as well as DJs spinning all night.
Blood Wedding – A young bride leaves her groom at the altar and runs away with another man. Cara Mia presents this surreal folk tale in Spanish and English at the Latino Cultural Center.
FRIDAY
Reindeer Monologues – The reindeer are airing their grievances, and scandals abound in this play at Runway Theatre in Grapevine.
Hershel and the Hanukkah Goblins – Wicked goblins have been keeping villagers from celebrating Hanukkah until Hershel decides it's time to rid the town of these unwelcome guests. Amphibian Stage Productions' show includes original klezmer music and puppets.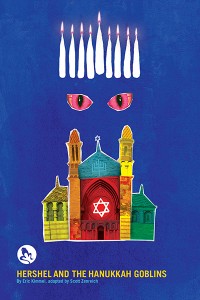 SATURDAY
She Loves Me – Two rival shop clerks are writing love letters to their anonymous admirers, but what they don't know is that they are actually writing to each other! When their identities are revealed, will it be a match made in heaven? Find out in Stolen Shakespeare Guild's production of this musical at Fort Worth Community Arts Center.
Boogie Woogie Christmas Carol – The Dickens classic is told with the help of swing and jazz music both past and present. Catch Contemporary Ballet Dallas' annual show at SMU's McFarlin Auditorium. 

SUNDAY
Black Nativity by Langston Hughes – TeCo Productions uses praise dance, gospel music, poetry, and folk spirituals to tell the Christmas story. The creation of Langston Hughes plays at the Bishop Arts Theatre Center.
St. Andrew Christmas – A Musical Celebration of the Season – Hear traditional and contemporary holiday favorites in this concert at St. Andrew United Methodist Church in Plano.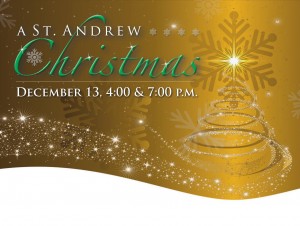 MONDAY
The Complete Works of William Shakespeare: Narrative Poems – The Complete Works of William Shakespeare Series continues with a dramatic performance of the narrative poem Venus and Adonis. It's believed to be one of the first works the Bard ever wrote, and you can catch a performance at the Wyly.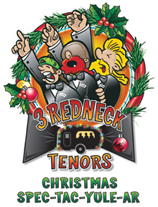 The 3 Redneck Tenors Christmas Spec-Tac-Yule-Ar – These three tenors put a country spin on Christmas in their show at the MCL Grand in Lewisville.
TUESDAY
Elf the Musical – Buddy has been raised by Santa and his elves, but now he's off to find his human family in New York. Can he save Christmas for his naughty, non-believing father and brother? Find out in this show at Music Hall at Fair Park.

 Sightings: Alex Israel – The exhibition at the Nasher includes new sculptures and paintings with a Hollywood and Southern California connection.