A Look Ahead At The Week's Art&Seek Picks
ArtandSeek.net
April 27, 2016
3
Here's what's coming up this week at Art&Seek:
WEDNESDAY
DMA Arts & Letters Live presents – David Sedaris: Belly Laughs – The satirist reads new and unpublished material at Dallas City Performance Hall as part of the DMA's Arts & Letters Live series.
Reasons To Be Pretty – A comedy by Neil LaBute – A relationship falls apart when a guy points out the flaws of his beloved in this play at Tarrant County College's Northwest Campus in Fort Worth.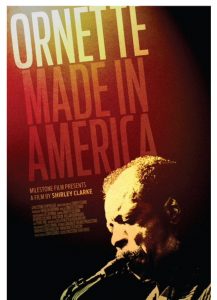 THURSDAY
DJAM screening – "Ornette: Made In America" – This film follows the career of Fort Worth native and jazz musician Ornette Coleman during the 60s and 70s. It screens at South Dallas Cultural Center as part of DJAM.
Merry Wives of Windsor – See the lusty Shakespeare play at UNT's University Theatre.
FRIDAY
Springtime in Paris – Contemporary Ballet Dallas closes its season with a celebration of France including original music composed and performed by Mark Landson. See the concert at the Latino Cultural Center.
Opening Reception: Beautiful Souls: Artwork By Sierra Barnes – Dallas artist Sierra Barnes creates a poem to go with each of her pieces. See her work at Art is Life Studio in Richardson. 
SATURDAY
Body Poems in Suspended Space – Liz Trosper MFA Exhibition – Painter Liz Trosper goes beyond traditional art-making to include theory, conceptual art history, and physical experiences in her work. It's on display at CentralTrak in Dallas.
Under the Skin – A woman must decide if she will donate a kidney to her estranged father in this play at Circle Theatre in Fort Worth.
SUNDAY
JFK – This opera is set in Fort Worth's historic Hotel Texas and recounts the last night Jack and Jackie Kennedy spent together before their fateful trip to Dallas in 1963. The Fort Worth Opera's production premiere's at Bass Performance Hall.
Bugs & Brews – Head to the Granada Theater for a crawfish boil with music by Oil Boom, Chubby Carrier and the Bayou Swamp Band, and Rebirth Brass Band.
MONDAY
Memphis – A 1950s white radio station starts playing the music from the black underground music scene in this musical opening at Theatre Three.
Vespers by Sergei Rachmaninoff – The Plano Civic Chorus sings the ancient chants of the Russian Orthodox Church at St. Thomas Aquinas Catholic Church in Dallas.
TUESDAY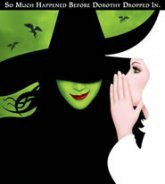 Wicked – This musical tells the story before the story of the Wizard of Oz. See the show at Music Hall at Fair Park in Dallas.
Ring, Bells, Across the Earth – The Concert Bells of Fort Worth play Mozart, original works, and Argentinian dance music at Custer Road United Methodist Church in Plano.