A Look Ahead At The Week's Art&Seek Picks
ArtandSeek.net
March 8, 2017
14
Spring has sprung in North Texas! Whether you're looking for activities for the kids while they're out on break; or you're curious about what's new to explore in the art scene; there's plenty going on around town this week. Here are just a few events the Art&Seek team would love to share with you.
Wednesday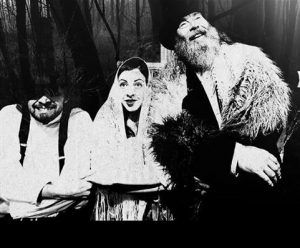 Fort Worth Contemporary Arts gallery at TCU has a new photography exhibition titled, "We Do Not Choose Our Dictators," that focuses on often unreported social and political stories. The works are by the artist collective RAWIYA, an all-female group of documentary photographers.  The exhibition will be on view through May 13.
At the Ochre House Theatre, artistic director Matt Posey is back! The biting musical satire of fascism, "Dr. Bobaganush," resumes and will run through March 25. 
Thursday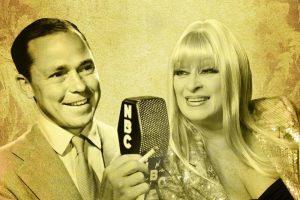 This is just too marvelous for words. For their Turner House Salon Series, the Oak Cliff Society of Fine Arts will host singer Rose Kingsley.  Sit back, relax and enjoy an evening of her presentation of  "Through the Years with Johnny Mercer."
In Irving, the poster exhibition "A Place for All" explores African American history, culture, and community.  The exhibition was produced in collaboration with the National Museum of African American History and Culture in Washington D.C. You only have till March 26 to catch the exhibition at the Irving Arts Center.
Friday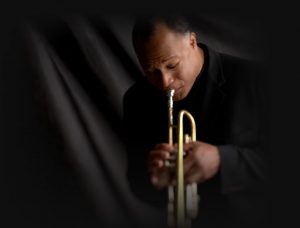 Is it soup yet? Soup is definitely on at this year's annual Empty Bowls lunch. The event features fare from 20 area restaurants and to top it off, attendees can select a handcrafted bowl to take home with proceeds benefiting the North Texas Food Bank.  Fill up your bowl at the Meyerson Symphony Center in the Dallas Arts District.
The sweet smooth and sultry sounds of Ella and Louis come together at the Meyerson Symphony Center. Vocalist Carmen Bradford and jazz trumpeter Byron Stripling share the stage for this DSO Pops concert.
Saturday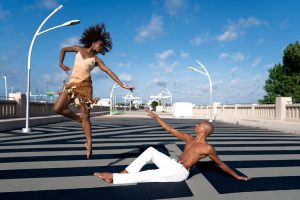 Dallas Black Dance Theatre comes to Fort Worth for an explosive performance featuring music from a string quartet, Motown, and country music. See Dancing Beyond Borders at the Scott Theatre at the Fort Worth Community Arts Center.
Local artist Marie Renfro uses various media to express her emotional responses to her subjects. Marie Renfro: Then and Now is showcased at Blue House Too gallery in Allen.
Sunday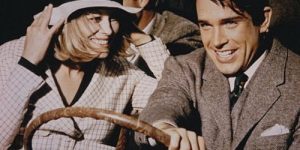 The 4-part Heart of Texas Films Series presented by the Majestic Theatre and the Texas Theatre kicks off with the 50th anniversary of the film "Bonnie & Clyde," starring Faye Dunaway and Warren Beatty. See the Arthur Penn Oscar-nominated film at the Majestic Theatre.
Just opening at the Meadows Museum on the SMU campus, Between Heaven and Hell: The Drawings of Jusepe de Ribera. Nearly one-third of seventeenth-century Spanish artist's surviving output will be on view through June 11.
Monday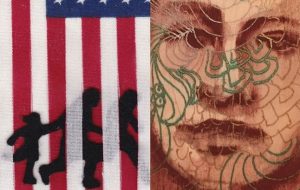 Stop by Mountain View College's Cliff Gallery for Nepantla, an exhibition by artist and professor Tina Medina. Her work explores the concept of "in-between-ness" as related to her identity as a Mexican-American and her thoughts on society and culture.
AT&T Performing Arts Center presents the final season of The Complete Works of William Shakespeare, a five-year collaboration with Shakespeare Dallas to present all the works of William Shakespeare. Don't miss "King Lear" performed as a staged reading at the Wyly Theater.
Tuesday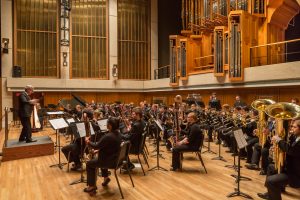 Hook 'em Horns! The Dallas Winds host the University of Texas Wind Ensemble in all their burnt-orange glory. You can hear the colorful performance, including the world premiere of Adam Schoenberg's Symphony No. 2, at the Meyerson Symphony Center.
Happy Pi Day, everyone! Celebrate the quirky little mathematical constant with walkSTEM, a guided math walk through the Dallas Arts District, and a Pi Day Math Festival at Sammons Park at the AT&T Performing Arts Center.
For more on these and other events explore the Art&Seek calendar.