A Look Ahead At The Week's Art&Seek Picks
ArtandSeek.net
January 20, 2016
17
Here's what's coming up this week at Art&Seek: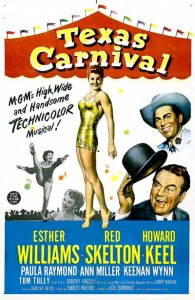 WEDNESDAY
Texas on Film – This class explores the connection between Texas-themed films and the visual art and fashion of their time period. Catch a 1920s silent picture, a 1930s classic western, and a 1950s Technicolor musical – all with a Texas theme – at SMU.
Screening of The Twlight Angel by artist James Koskinas – Head to the Arlington Museum of Art for a screening of this film about Santa Fe artist James Koskinas. The artist will be in attendance for a Q&A, and artist Donray will give a lecture on the work of Koskinas.
THURSDAY
Opening Reception: Time and Eternity: Landscape Paintings by Bireswar Sen  – Bireswar Sen captures the immensity of nature in landscape paintings the size of playing cards. See the works at the Crow Collection of Asian Art.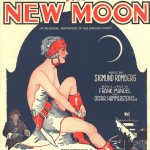 The New Moon in Concert  – Lyric Stage presents the concert version of Romberg and Hammerstein's operetta with the original orchestrations at Irving Arts Center.
FRIDAY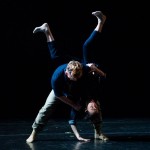 TITAS Presents: BODYTRAFFIC – The LA-based contemporary dance group heads to the Winspear Opera House for a diverse, stylized performance.
A Night At The Oscars – The Fort Worth Symphony Orchestra plays the music of the movies in this concert at Bass Hall.
SATURDAY
Opening Reception: Erik Skjolsvik- Meditations from the Median – Check out the controlled chaos of paintings and drawings by Erik Skjosvik in this exhibition at Gallery 414 in Fort Worth.
MPAC Presents: Rhonda Vincent – The Wall Street Journal calls her "The New Queen of Bluegrass," and she's doing a show at the McKinney Performing Arts Center. 
SUNDAY
Soundbites! – Join Voices of Change for a performance and discussion of new music at Times Ten Cellars in Dallas. This month, hear a preview of Tilmann Dehnhard's "Wake Up!" for piccolo and alarm clock.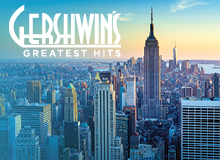 Gershwin's Greatest Hits – The Dallas Symphony Orchestra performs your favorite Gershwin songs at the Meyerson.
MONDAY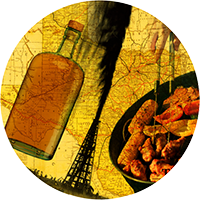 Oil – This play follows the matriarch of an oil family who seems to be off her rocker. Find out what she's planning for her unsuspecting family at Theatre Three.
Lord of the Flies – A group of schoolboys struggle to survive on a desert island in this play at WaterTower Theatre.
TUESDAY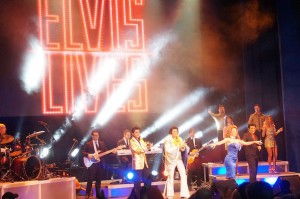 Elvis Lives – Experience this multi-media musical journey – including a tribute to Ann-Margret – at Bass Performance Hall.
Dallas Architecture Forum Presents – Learn what Dallas has planned for the redevelopment of Fair Park in this discussion at the Hall of State at Fair Park.