Arts & Letters Live Literary Series Goes Virtual
ArtandSeek.net
August 6, 2020
15
Every day on Art&Seek, we're talking to people who have tips for virtual art experiences. Share yours with us on Facebook, Instagram  or @artandseek on Twitter. Click above to hear Michelle Witcher, Arts & Letter Live Program Manager, share her tip with KERA's Nilufer Arsala. 
The 29th annual Arts & Letters Live, presented by the Dallas Museum of Art, will be virtual this year.
Tickets for streaming the Arts & Letters Live conversations can be found on the
DMA website.
"This year, Arts & Letters Live will be offering virtual events featuring award-winning and acclaimed authors discussing their latest books," said Michelle Witcher, Arts & Letter Live Program Manager. "In years past, we've hosted authors ranging from Margaret Atwood and Madeleine Albright to Sandra Cisneros and Ken Follett."
The series is recognized for its creative multidisciplinary programming — combining literature with visual arts, music, and film — and for commissioning new work from musicians, dancers and poets, inspired by works of art in the Museum's collection and special exhibitions.
Here's the line-up for this year:
Paulette Jiles, in conversation with poet Naomi Shihab Nye. Available for online viewing through August 11.
The critically acclaimed, bestselling author of News of the World and Enemy Women returns to Texas with this atmospheric story. Set at the end of the Civil War, Simon the Fiddler chronicles the life of an itinerant fiddle player, a ragtag band of musicians with whom he travels, all trying to make a living, and the charming young Irish lass who steals his heart.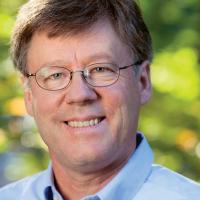 David Sibley available for streaming through July 28
Author and illustrator of the successful guides to nature that bear his name, including The Sibley Guide to Birds, David Sibley will discuss his latest book for birders and nonbirders alike. What It's Like to Be a Bird provides a new and deeper understanding of what common, mostly backyard, birds are doing — and why. Sibley answers some of the most frequently asked questions about the birds we see most often. While Sibley's talk is aimed at adults, it is non-technical, making it the perfect occasion for parents and grandparents to watch with children and share their love of birds.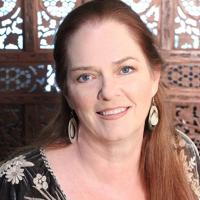 Rebecca Winn, in conversation with Sarah Hepola. Available for streaming through August 18
Award-winning landscape designer Rebecca Winn takes readers through a journey of self-discovery in her book One Hundred Daffodils: Finding Beauty, Grace, and Meaning When Things Fall Apart.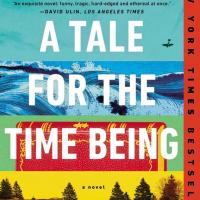 Virtual Summer Book Club: A Tale for the Time Being on Thursday, August 13, 7-8:30 p.m.
Arts & Letters Live and the Crow Museum of Asian Art are teaming up to offer Summer Book Club 2020. Shared virtually, readers are invited to read together this summer and gather each month via Microsoft Teams video conference.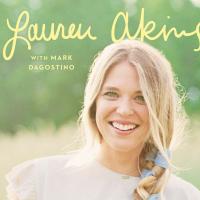 Lauren Akins on Saturday, August 29, 7:30 p.m.
Join Lauren Akins this spring to celebrate her first book, Live in Love, a deeply personal love story of her modern family with longtime partner and childhood best friend, multi-platinum-selling performer Thomas Rhett.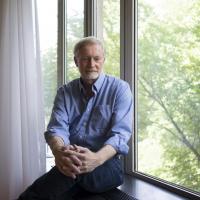 Virtual Event: Erik Larson in conversation with Krys Boyd of KERA on Thursday, September 10, at 7:30 p.m., available for streaming through September 17.
Erik Larson, master of narrative nonfiction, delivers The Splendid and the Vile, a compelling portrait of Winston Churchill and London during the Blitz. Larson shows, in cinematic detail, how Churchill taught the British people "the art of being fearless."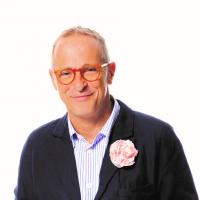 David Sedaris
Monday, May 17, 2021, 7:30 p.m.
Location: McFarlin Auditorium, Southern Methodist University
Promotional Partner: KERA
One of America's pre-eminent humor writers, David Sedaris returns to Dallas for the eleventh consecutive year to read new and unpublished material.
More information on these and upcoming performances can be found at the Dallas Museum of Art's website or on the DMA's Facebook, Instagram, or Twitter profiles. The DMA will announce autumn programming in the coming weeks as well which will include Barbara Kingsolver on September 23.
Got a tip? Email Jessica Cross at jcross@kera.org. You can follow her on Instagram @jessica.cross.
Art&Seek is made possible through the generosity of our members. If you find this reporting valuable, consider making a tax-deductible gift today. Thank you.