Art&Seek Jr: Hit The Reset Button With These Unique Events
ArtandSeek.net
April 17, 2018
8
When I was a tween, my absolute favorite book in the whole world was "A Tree Grows in Brooklyn." It's the coming-of-age story of Francie, a poor, but aspirational 11-year-old girl, who lives in  Brooklyn at the turn of the century. The book chronicles Francie's formative years in the slums of New York and her struggle to achieve her dreams. Besides being a really good read, I also loved it because of all the universal experiences in the book. For instance, there's a passage that details how when Francie gets tired of eating the same thing over and over she gets a pickle from the store on Moore Street. The pickle acts as sort of a reset button for her taste buds. I remember doing that exact same thing as a kid–well, not going to the store on Moore Street, but rather, fishing one out of a jar in our frig. And just like Francie, I'd savor it for a couple of hours while I read my "Archie" comics. My family wasn't financially strapped like Francie's, but for a time when I was about 10, my mother's cooking did get a bit repetitive, and I thought I would die if I had to eat pot roast even one more time. Eating a big dill pickle worked like a charm to make everything taste good again.
Just like a reset button for our tastebuds, we sometimes need to shake up our weekend routine and try something completely different.  Here are some out-of-the-ordinary events to help you do just that!
Speaking of taste buds, if you're looking for an event that mixes food, friendly competition, and farm animals then you won't want to miss Bonton Farm's Big Cheese Mac-Off.  Besides the face off for the coveted Golden Noodle Trophy, this epically fun cook-off also features live music, additional food courtesy of Flaming Grill Barbecue, ale tastings (for mom and dad, of course) and baby goats to play with! Plus, kids under 7 get in free.
Instead of listening to music indoors celebrate the springtime weather with a little night music. Grab your picnic basket and your lawn chair and head to the CenterPark Garden at NorthPark for a Dallas Symphony Orchestra Concert Under the Stars. Maestro Jaap van Zweden leads the 60-piece Dallas Symphony Orchestra as they perform orchestral masterpieces.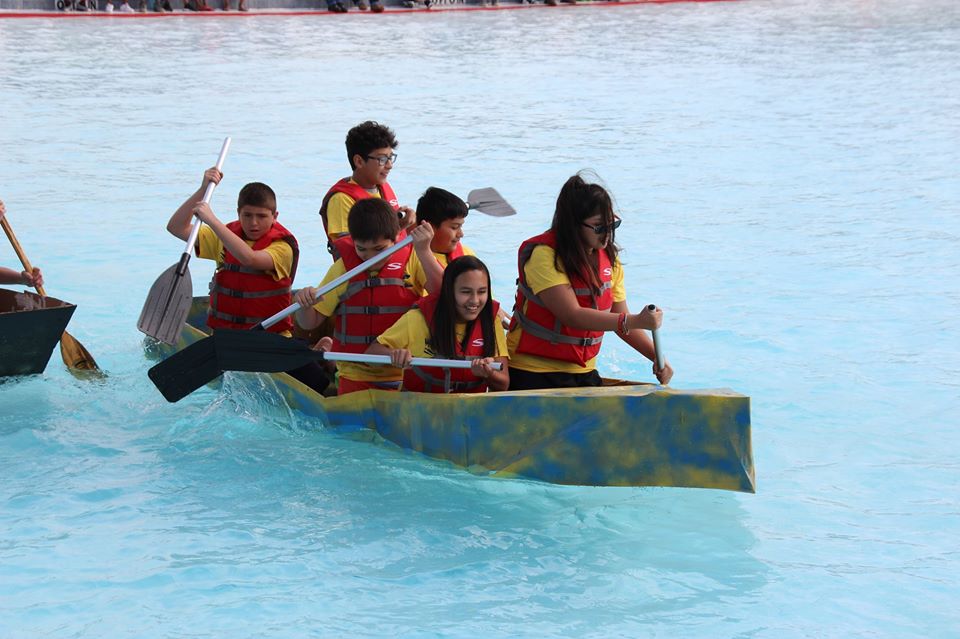 Photo: River Legacy Science Center
If you really want to peg the Fun-O-Meter head out to Hurricane Harbor in Arlington this Saturday for River Legacy's 29th Annual Cardboard Boat Regatta. It's too late to enter your own boat, but you and tinies can cheer on other crews in their cardboard boats or check out activities like the Tornado ride, Hook's Lagoon and the Whale Sail. There will also be a Mini-Boat Regatta, where kids 4 to 12 can race a small pinewood sailboat along a rain gutter by blowing into the sail.
Head to the Central Branch of the Fort Worth Public Library this Sunday for the 9th Annual Puppetry Festival. The family-friendly event is all things puppets and features a variety of puppet shows from around the world. You and the kiddos can learn about the history of puppetry, make hand puppets with performers from the Lone Star Puppetry Guild, and even participate in a puppet show.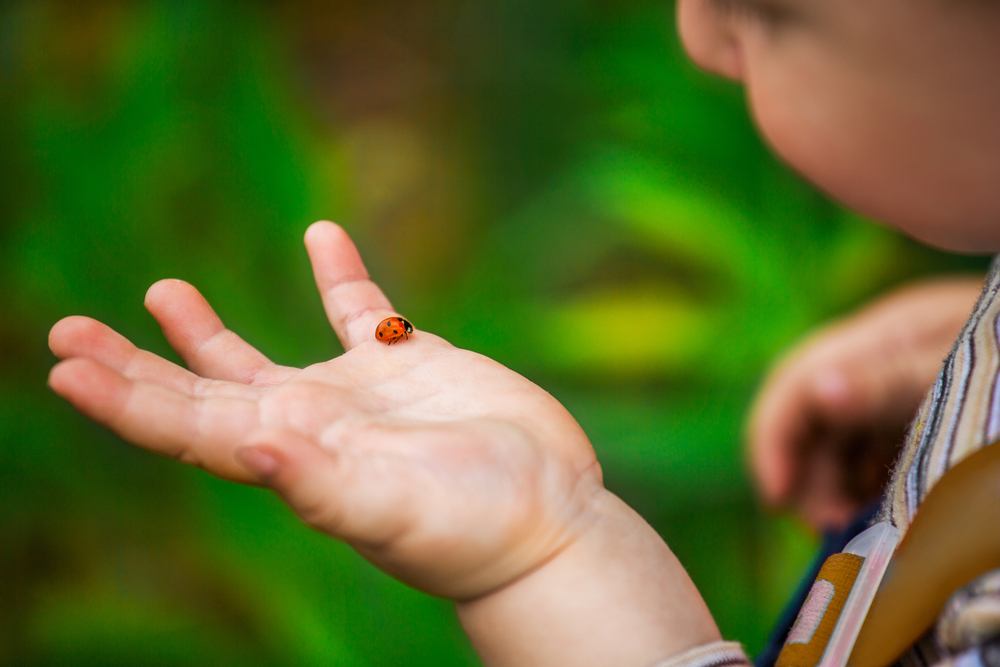 Technically Earth Day is on Sunday, but you can celebrate it on Saturday evening at the Ladybug Release event at Josey Ranch Nature Area in Carrollton. The littles are invited to come in their pajamas and release sleeping ladybugs to their new home. Afterward, they can make a ladybug craft, and learn why the little bugs are good for the garden and our environment.