Art&Seek Jr: Ideas For Your Excellent Spring Break Staycation
ArtandSeek.net
March 6, 2018
1
Sticking close to home can be a good option for spring break in my humble opinion. Trust me, there's plenty to do here in our own backyard without taking to the road or the air in search of greener spring break pastures.
Here are a few note-worthy "staycation" adventures you and your spring breakers should definitely try out during your time off.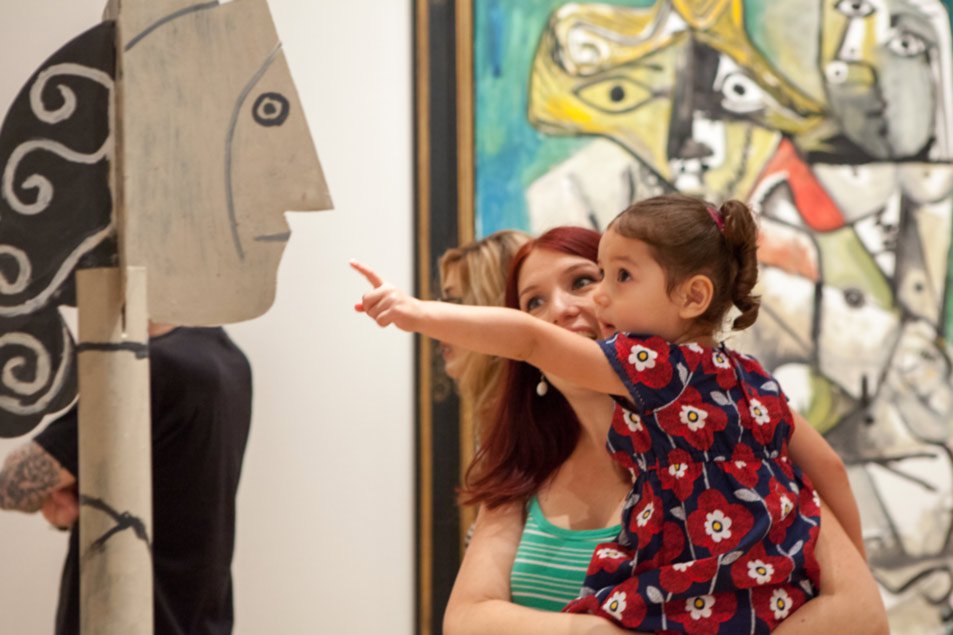 Photo: Nasher Sculpture Center
Looking to add a little culture and creativity to your life? Spring break is the perfect time to hightail it down to your local museum for a little look-see. There are all sorts of art-related programs and events for kids of all ages. Here are just a few to check out.
If ever there was a perk for living in Texas it would be the fabulous weather we get in early spring. While our neighbors to the North are still knee-deep in snow we get sunshine, mild temps, and soft breezes.  The weather will be spectacular and definitely spring-like this week, so head outside for a little fresh air with these outings.
Just because the kids are out of school doesn't mean they have to stop learning. Fire up the synapses with one of these events that are not only educational but also fun.
Besides spring break, there's another reason to kick up your heels next Wednesday. That's that's because Pi Day happens on  March 14! Celebrate the quirky little mathematical constant with walkSTEM, a guided math walk through the Dallas Arts District, and a Pi Day Math Festival at the at the AT&T Performing Arts Center from 10 a.m. to 1 p.m. Both the walk and the festival are free and teach kids to look for math around us and how it impacts our world. The festival will feature math-related activities from a variety of exhibitors like the Dallas Symphony; Dallas Zoo; Dallas Arboretum; Dallas Public Library; Bold Idea and many others.
Another great staycation option is Spring Break at the Frontiers of Flight Museum. Kids and adults can enjoy daily activities like exploring cockpit simulators, the paper airplane challenge, and meeting the museum's living history performers. At the end of the week on March 16 the museum will host Space STEM Live, an event exploring NASA's three big questions (How did we get here? How does the universe work? and, Are we alone?) with engaging learning stations, shows, and presentations,
Spring break is also a good time to catch up on your reading and explore a bookstore or two. Intrabang Books in Dallas has got a couple of great programs for kids who love history and science. First, on Tuesday, March 13, there's a conversation with Penelope Bagieu, the author and illustrator of "Brazen: Rebel Ladies Who Rocked The World." The graphic novel profiles the lives of feisty female role models like Nellie Bly, Josephine Baker and Naziq al-Abid. Stop by for a dose of inspiration, fun, and girl power.  On Thursday, March 15, get in touch with your inner scientist at a Spring Break Robot Workshop. Highlights include coding stations, a robot obstacle course, art with robots, and even a special robot-themed story time for the littles. Folks from Tech EdVentures will also be on hand to answer all your robot questions.