Art&Seek Jr: 'Tis The Season For Holiday Theater
ArtandSeek.net
December 5, 2017
6
I had the pleasure of attending the high energy and delightfully fun "Elf Jr." this weekend. Four of Rose's friends were elves so we couldn't miss it. The all-kid cast was so much fun to watch and it really put me in the holiday spirit.  Seeing it reminded me about the bounty of seasonal plays out there right now. If you've never been to a play in our area, now is the perfect time to give a whirl.
A few weeks ago we featured  holiday dance picks with our Nutcracker Superlist, it seems only fitting we shine a spotlight on a few seasonal theater offerings.
Buddy the Elf had the right idea when he said, "The best way to spread Christmas cheer, is singing loud for all to hear." You'll experience boatloads of cheer with Jubliee Theatre's "Motown Christmas." This newest musical extravaganza is filled with Christmas favorites from Motown, including Marvin Gaye, Stevie Wonder, The Supremes, and The Jackson 5; all performed in that unmistakable Jubilee Theatre style. The family-friendly show has weekend performances through Dec. 23. Don't wait to get tickets.Their holiday shows consistently sell out.
Take a trip back to your childhood with Dallas Children's Theater's, "A Charlie Brown Christmas." The classic cartoon come to life on stage as everyone's favorite underdog searches for the true meaning of Christmas. The whole Peanuts gang will be there with laughter, singing and skating! Beside great theater and an intimate setting (there are no bad seats), another perk of a show at the DCT are autographs with the performers after the performance. Bring your pen and get Snoopy to sign your program. Charlie Brown and his friends will be on stage until Dec. 23.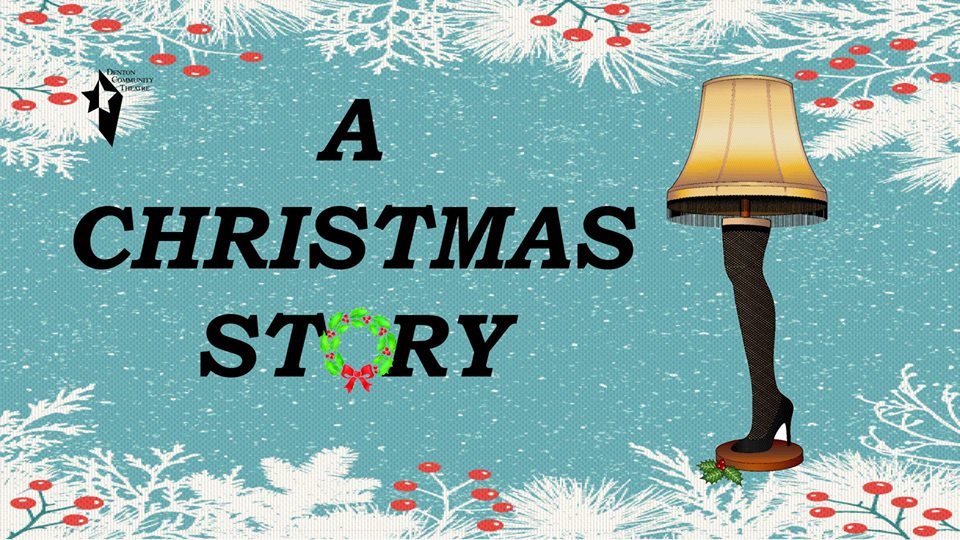 Another screen to stage offering that will bring conger up favorite holiday memories is Denton Community Theatre's production of "A Christmas Story." The season just isn't complete until you hear the phrase, "You'll shoot your eye out!" Follow Ralphie Parker in his quest for a Red Rider BB gun, his run in with the evil Scut Farkus, and of course, his father's love affair with a leg lamp. Celebrate the season an "You'll shoot your eye out." See it at the Campus Theatre in Denton weekends through Dec. 16.
Christmas just isn't Christmas without Ebeneezer Scrooge. He reminds us that even though the holiday shenanigans might not bring out the best in us, it's important to seek out what's important about the season. Experience the crusty curmudgeon up close and personal in "Scrooge the Musical," Dec. 8-10 at Willow Bend Center for the Arts and Dec. 15 -17 at Courtyard Theater in Plano. Special surprises before each show include, Christmas carols with the cast and crew, a "last chance" to meet with Santa in his workshop, and treats and gifts. There will also be after-show tours featuring Scrooge and the rest of the cast.
If you're looking for something different check out "Solstice" at Theatre Three.  The show is draws its inspiration from the winter solstice and the storytellers from cultures all over the world who told tales around the fire during the cold winter months. The whimsical show features stories and songs performed by professional actors and musicians. There's the Santa Claus origin story by Frank L. Baum (author of 'The Wizard of Oz'), a story about an Italian witch from Philadelphia who encounters the Three Wise Men, poems from Longfellow, Frost and contemporary poet Susan Cooper, as well as short plays and new music created by local Dallas storytellers and musicians. See it select days through Dec. 17. 
For a list of even more holiday events CLICK HERE.