Bruce Wood Dance Magic: A New Space And New Contracts
ArtandSeek.net
December 10, 2015
18
The Bruce Wood Dance Project ends its season with a holiday show this weekend called "Mistletoe Magic." The Dance Project has a new rehearsal and performance home in Dallas' Design District, and for this show, it's being transformed into a supper club. KERA's Jerome Weeks reports, there's another big change happening as well.
We're in the Design District with its high-end antique shops and industrial warehouses. Outside a building that once held two art galleries, workers are finishing up a ramp for the entrance (to let audience members step over any puddles — in case it rains. We are near the levee, after all).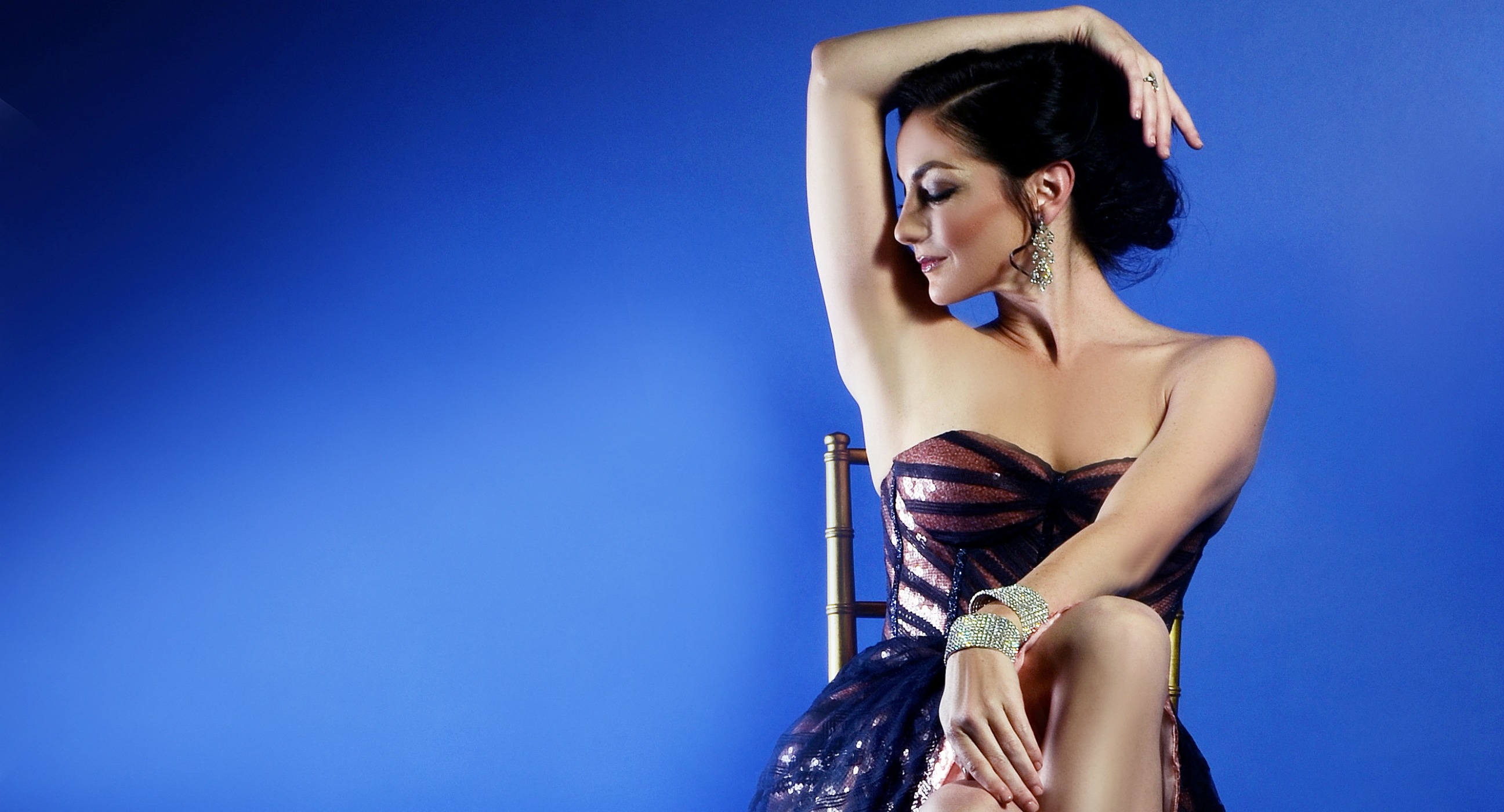 But when the electric saw stops, you can hear faint music through the door ("It Happened in Sun Valley" — kinda cheesy but also kinda swinging. Glenn Miller debuted the number in the 1941 movie musical, 'Sun Valley Serenade'). That's because inside, rehearsals continue for 'Mistletoe Magic: A Christmas Cabaret.'
The Dance Project originally performed 'Mistletoe Magic' two years ago at the Venetian Room. Now they've simply tried to move the Venetian Room to the Design District. So the magic that'll happen inside here by Friday night is your basic showbiz abracadabra. The place'll suddenly have tables and seating for 130 and drapes everywhere. There'll be a jazz combo, six dancers, a couple singers, dinner, drinks – and a show.
Gayle Halperin is the producer of the Bruce Wood Dance Project, and she's pulling all this magic together. She's trying, essentially, to open a supper club, a block away from storefronts for bail bondsmen.
"Yeah!" Halperin exclaims. "It's so cool! This place is transforming just like New York years ago."
She remembers New York from years ago because she was a dancer there and then. She's talking about formerly gritty Manhattan areas like Soho or Chelsea. Two decades ago, they were actively dangerous at night; now they're all smart restaurants and fashion boutiques. For its part, this area along Riverfront Boulevard has long had art galleries amid the metalworking shops and check-cashing joints. Now it's getting the Bruce Wood Dance Gallery.
Just before he died unexpectedly last year, Bruce Wood toured the space that Halperin would lease for the Project's rehearsal studio. Then, this past January, she also leased the gallery next door. Together, the Project has more than six thousand square feet. One half is the rehearsal studio, the other half has been turned into a flexible performance space. It was a dream of Wood's to have not just a rehearsal space but a stage to try out new works. A test lab. And now it's Halperin's dream … come true.
"I am so excited," she says. "Yes, yes, yes! I am thrilled. This is our home where we can create and rehearse and improve and offer beautiful dances."
Albert Drake is 25. He's been a dancer with the Project since it began four years ago. He's one of the Project's most identifiable stage presences, particularly when he's paired, as he's often been, with the bigger, beefier Harry Ferril. Drake is the muscular, elfin little guy, the Energizer Bunny.
Drake recalls the years when Wood deliberately called this a Dance Project, not a dance company because it had no rehearsal studio, the dancers had no contracts.
"We was always renting out studio spaces," Drake says. "Nothing ever felt like home, y'know?"
He says, sometimes, the dancers didn't even know where they'd rehearse that day — until that day. Which is why Halperin argues that for the Dance Project to move to the next level, even to tour, to perform in significant venues in other cities, it needed a studio where dancers could rehearse regularly. You can't get better without consistency. But to rehearse regularly, she would have to pay them regularly. The two needs were intertwined: a home – and some significant contracts for the dancers.
OK. To put this in perspective. For the first time, the Dance Project will offer 12 dancers contracts for 40 weeks (or more) of part-time work over the course of next year. It's true the dancers in more established dance troupes are full-time employees — the Dallas Black Dance Theatre has twelve, the Texas Ballet Theatre has 43. But then there's  the Dallas Theater Center. The Brierley Acting Company has ten actors. And each actor typically gets around 24 weeks a season to cover rehearsals and performances of  three shows.
So for a little company only four years old, the 40-week contracts are a major step. What's more, it's extremely rare for an arts leader to be this frank about contracts and money. They are nearly forbidden topics in the non-profit world of museums, theaters and orchestras But Halperin says she wants people to know how expensive professional dance is — even on this fledgling level:. She pays $5000 a week in salaries when the dancers are working — out of a total annual budget of around $450,000.
Says Drake: "It's kind of unheard of to have the length of contract that we're going to be working with now. You only see this really in big ballet companies. They can afford those kinds of luxuries."
But $5000 a week means less than $500 per week per dancer. But then, this is part-time work.  So dancers like Drake have to teach and choreograph to put together a living.
Which can be done in Dallas,  Drake insists. "I think it's definitely livable. Like, me and my fiancée, we both dance here, and we don't have children, we don't have a mortgage. We just have our rent and taking care of our bills. And so, this stage of life, it's OK for us."
Does Halperin think this'll be enough for dancers to stick around? She hopes so, she says, that's the plan, to make dance a more central art in North Texas. Frankly, the area has never been a dance mecca. But Kimi Nikaidoh was surprised recently. Nikaidoh, a longtime dancer with Wood, became the Project's artistic director after his death.
She's had to figure out a future for the Project – without Wood. How to keep his legacy alive but add new repertory, how to continue to nurture young talent graduating from places like SMU, how to launch it into tours.
"And I pictured," she says, "maybe one day down the road, we would start attracting talent from other places around the country."
Then the Dance Project started offering 15-week and 20-week contracts, twice a year.
"And at the moment, we have people who worked with us before and liked it. And so they want to move to Dallas to work with us."
Veteran dancers moving here. Next year. From New York.