Find Hope With A New Virtual Dance Experience From Bruce Wood Dance
ArtandSeek.net
December 2, 2020
25
The performing arts have been hit hard by COVID-19 due to the need for intimate connection and closeness between actors and dancers.
Bruce Wood Dance's latest production, Hope – A Virtual Dance Experience, still brings the intimacy of dance to you, wherever you are.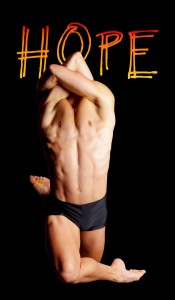 The show runs from December 4-7 beginning at 6 p.m. CST on Friday and streaming for 72 hours on Vimeo. Tickets are $30 per household and the performance can be re-watched at your leisure.
Hope features six world premiere dance films created in collaboration with the filmmakers, choreographers and dancers.
"These are all about justice, compassion, empathy and love," said Gayle Halperin, executive director of Bruce Wood Dance.
"They are created by a collaboration between filmmakers, choreographers, and dancers. Altogether, it's a really uplifting program."
Bruce Wood Dance's artistic director Joy Bollinger worked with creators and filmmakers, The Digibees on the production.
The Digibees is a multimedia group specializing in film, print, and graphic design, headed by duo Jirard * and Danielle Brown.
The six films featured in this show are Promise Me You'll Sing My Song choreographed by Adam Mckinney, Life Interrupted choreographed by Joy Bollinger, Grace choreographed by Joy Bollinger, Wonderful World choreographed by Kimi Nikaidoh, Know Thyself choreographed by Bruce Wood, and A Lover's Concerto choreographed by Jonathan Campbell.
Referring to the pandemic, Halperin said, "It's been a challenging time, but it's also been a wonderful time with people really coming together. The works are all different, which is challenging, but our dancers are just so happy to be dancing again."
"I just want to offer some gratitude to everyone for their great support of the arts," said Halperin. "Everyone, in terms of ticket-buyers and patrons, have been so supportive and generous to the arts right now. That just inspires us to work harder and do more."
If you'd like to donate to the arts during this difficult time, Bruce Wood Dance has a support fund on their donation page where you can donate monthly or one time.
Got a tip? Email Jessica Cross at jcross@kera.org. You can follow her on Instagram @jessica.cross.
Art&Seek is made possible through the generosity of our members. If you find this reporting valuable, consider making a tax-deductible gift today. Thank you.