Helping Military Veterans Through The Arts: TACA Perforum
ArtandSeek.net
October 18, 2017
10
We invited the panelists for this year's TACA Perforum to share their thoughts in advance of Monday's conversation. Our series of guest blogs continues with Susan Saloom. She's a field specialist for the Americans for the Arts' Military and Veterans Arts Initiative, which advances the arts in health, healing, and healthcare for military service members, veterans, their families, and caregivers. Yesterday,  Perforum moderator Zannie Giraud Voss gave us a framework for Monday's discussion and introduced the panelists.  
Susan Saloom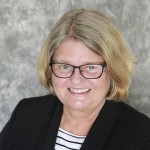 The National Initiative for Arts & Health in the Military (NIAHM) was born out of successful partnerships and collaborations united in the discovery of how the arts community can serve those who have served and are serving. In six years, it has evolved into a vast network of national, regional, and local military, Veterans, and arts organizations, as well as healthcare and philanthropic agencies seeking to actively engage the arts for the health and well-being of our service-members, Veterans, their families, and caregivers.
In 2011, Americans for the Arts collaborated with Walter Reed National Military Medical Center and more than a dozen national, state, local arts agencies and nonprofit service organizations on the first National Summit: Arts & Healing for Wounded Warriors, held at the height of the Iraq/Afghanistan combat missions.  Americans for the Arts asked the more than 250 military, Veteran, and arts for health Summit participants: How can the arts help mitigate the significant challenges confronting the military?
Since that time, we have worked together to develop strategies and tools to break down the more recent and significant challenges to public/private collaboration that is the result of the persistent military and civilian divide.  Last year, Arts Deployed: An action Guide for Community Arts & Military Programming was specifically published for local arts agencies interested in creating greater access to the arts for military populations.
 Join us for the 
TACA Perforum
 on Monday, Oct. 23 at the Nasher Sculpture Center. If you can't make it, check back in with Art&Seek Monday morning for a livestream.
All Veterans and active duty share the common bond of combat service but their military experiences are historically unique.  While WWI and II Veterans enjoyed homecoming celebrations and end of war markers, Vietnam Veterans have had a distinctly different experience of service, from the draft to returning home from an unpopular war.  The post 9/11 service experience includes multiple deployments and injuries from IEDs that result in greater instances of traumatic brain injury (TBI) and post-traumatic stress disorder (PTSD).  To serve all Veterans from all eras, to include current active duty, the unique experiences of women Veterans, their families, and caregivers, and to bridge the military/civilian divide we must engage the arts on a localized community level.  This is where local arts agencies and their community partners become critical.
A growing body of evidence suggests that the arts, including music, movement, dance, drama, literary and visual arts provide focus, improve mood, reduce anxiety and depression, and increase socialization in those suffering from mental, physical, and moral injuries, including combat-related traumatic brain injury (TBI), post-traumatic stress disorder (PTSD), and military sexual trauma (MST).  Creative Arts Therapies, which employ artistic strategies by credentialed providers to achieve clinical outcomes, are a timely solution for those service members and Veterans who do not respond to traditional treatments and medication.  There is an intersection of expressive arts and health, providing ongoing benefits in clinical as well as community settings for our military and Veterans, their families, and caregivers, as well as for us all.
Participation in the arts – whether for expressive, educational, recreational, or therapeutic purposes – is proven to build resilience, enhance coping skills, increase self-esteem, and generate well-being. The arts promote community reintegration though employment, and raise awareness of the experiences and struggles of military populations.  Through music, dance, literary, and visual arts, military members find their voice and rediscover the ability to tell their story, to eventually understand and even embrace their experiences.  For more information on research documenting the benefits of using the arts in military and Veteran communities, please read our first white paper, Arts, Health, and Well-Being Across the Military Continuum.
The National Initiative for Arts & Health in the Military actively supports the documentation of outcomes, from clinical to social impact outcomes, knowing that funding, legislation, and language hinge on proof of efficacy and effectiveness.  Current national partnerships include Americans for the Arts, Johnson & Johnson, and the Department of Veterans Affairs Office of Patient Centered Care & Cultural Transformation (VA OPCC&CT) in a collaborative VA Arts in Healing Initiative. Designed to help VA healthcare practitioners integrate the arts and humanities into their patient-centered care plans.
On behalf of the National Initiative, I was fortunate to participate in regional trainings in Dallas and a site-specific Community Arts Engagement Forum at the Central Texas Veterans Healthcare System in Temple.  For the Forum, we identified a list of potential community arts partners, local, regional and state arts agencies from the National Initiative Directory, the Americans for the Arts online arts services directory, and local arts council resource directories.  We also provide information from state chapters of our partners in the American Art Therapy Association and the American Legion Auxiliary. These kinds of national partnerships can be useful on many levels and can serve to support grassroots development from a variety of sources.  As a result of the Forum, the Temple VA staff partnered in writing programs with VSA Texas and Baylor University's Research Department who will provide interns for the collection of arts programming research data.
Americans for the Arts is the administrator of the Cooperative Agreement with the National Endowment for the Arts for the nationwide expansion of Creative Forces: The NEA Military Healing Arts Network.  Creative Forces is a partnership among the NEA, the Department of Defense and the Department of Veterans Affairs that places creative arts therapies at the core of patient-centered care in military medical facilities and in the community, including a telehealth program for patients in rural and remote areas. Through programmatic activities and community engagement work, Creative Forces has expanded to eleven sites, including Fort Hood, TX. The Network seeks to advance the knowledge of the impacts of Creative Arts Therapies to specifically help heal service members who are addressing the signature wounds of our most recent wars – TBI and PTSD.  Over 500,000 service members and Veterans are currently living with TBI or PTSD.
The NEA Creative Forces, Americans for the Arts, and VA Arts in Healing Initiative are indicators of the exponential growth and formal recognition of the benefits of the arts & military connection. Since 2014, the National initiative Directory has increased from fifteen members to more than 160 current listings from 42 states, DC, and Canada.  Since 2015, our Facebook group has almost 400 members, and more than 2,500 individuals subscribe to the NIAHM E-News.  Through these efforts, we help to connect and raise visibility for the numerous multidisciplinary arts and military programs in every state and locale contributing to the health and well-being of service members, Veterans, their families, and caregivers.  The National Initiative for Arts & Health in the Military continues to grow as a centralized resource and facilitator, and to thrive through social media, networking, and partnerships.