Michael Jenkins, Dallas Summer Musicals' President For 23 Years, Has Been Fired
ArtandSeek.net
May 2, 2016
66
Michael Jenkins, who has been virtually synonymous with the Dallas Summer Musicals for 23 years, was fired Friday as the presenting group's president, effective immediately.
"I was fired on Friday," Jenkins said Monday. "I asked for a written reason, and I've never been given a reason."
Last June, Jenkins, who saw his first DSM show at the age of four and took over the company in 1994, celebrated the Summer Musicals' 75th anniversary with the hit musical,  'An American in Paris,' which the DSM had co-produced on Broadway. It was also the DSM's 135th Broadway show.
But Jenkins says that it was only two months later, in a breakfast meeting with then-chairman Dorsey Lee Baskin, Jr., that he first learned he was going to be fired.
"I said, 'What?' I was shocked. 'What have I done?' And he said, 'Well, nothing, really. Everyone in their life needs to be fired sometime.' That was kind of the beginning of it." Jenkins says his contract would be up in January 2017.  But "I'm actually glad to be out of it now."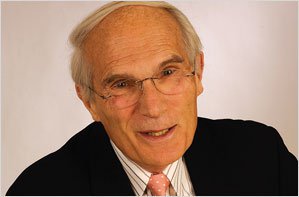 David Hyslop
In a press release, the DSM announced the appointment of David Hyslop as an interim managing director. In 2011, Hyslop was named interim president of the Dallas Symphony; in addition to running symphonies, Hyslop, 73, is a veteran headhunter for arts administrators. Hyslop's appointment was called the beginning of "a new generation" of leadership at the DSM.
Jenkins said he's leaving the DSM in relatively good shape. "Hopefully, this will not affect the shows or the future of the Musicals" because  he's already scheduled the next two seasons." The DSM is currently presenting the musical, 'Wicked,' for the fifth time — running through May 22nd. It's the kind of family-friendly fare that Jenkins has specialized in.