The Big Screen: A 40-Year Filmmaking Partnership
ArtandSeek.net
September 14, 2017
8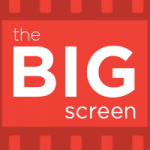 Dallasites Cynthia and Allen Mondell have been married for nearly 48 years. And for most of that time, they've made films together. A retrospective of their documentaries airs tonight on KERA-TV during "Frame of Mind," and they sit down to talk about their partnership on this week's edition of The Big Screen.
For more on the Mondells, check out their recent interview with Art&Seek.
• Download this week's episode
Subscribe to The Big Screen on iTunes.