The Big Screen: A Local Producer Breaks Big
ArtandSeek.net
September 27, 2018
4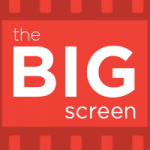 In the past few weeks, Dallas Sonnier pulled off an impressive feat by bringing his film "Dragged Across Concrete" to the Venice Film Festival and then turning around a week later and taking "The Standoff at Sparrow Creek" to the Toronto International Film Festival. The producer joins us to talk about sharing those films with the world – and about basing his production company, Cinestate, here in North Texas.
• Download this week's episode.
Subscribe to The Big Screen on iTunes.