The Big Screen: African Film Festival Preview
ArtandSeek.net
June 28, 2017
11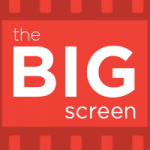 This weekend's African Film Festival will show films from nearly 20 countries. This week, we preview the Dallas event with its executive director, Kelechi Eke.
The festival kicks off Friday, June 30 with Nigerian action thriller "Oloibiri." Eke told the Big Screen team the film is based on an uprising in a small village in the Niger Delta.
On Dallas-based film "Singleton Blvd"
"That was another interesting film that we had. It's more of a stage play type of feature. It's a piece of art that we couldn't turn down, especially being a Dallas native and the African Film Festival being set here in Dallas."
On finding films
"They are harder to find because they are budding film industries for sure. M-001, for example, is from Gabon, and the filmmaker himself lives in France. So, the way we've positioned the African Film Festival is in such a way that these filmmakers are finding us as well…They're also finding out this is a unique position to be in. That's how we've been able to attract filmmakers worldwide."
On showcasing the diversity of African film 
"That's what we're trying to attract — a different size of Africa. We reach out as far north as Egypt to South African. Kenya and Tanzania in the east and Senegal in the west… We want to tell our stories. Even though Nigeria is the biggest film production house with Nollywood, there are smaller countries making great films as well."
• Download this week's episode
Subscribe to The Big Screen on iTunes.