The Big Screen: And The Winners Will Be …
ArtandSeek.net
February 28, 2018
0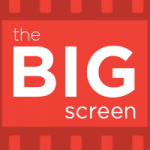 Last year's Academy Awards featured one of the most dramatic moments in the show's history when best picture was incorrectly awarded to "La La Land" before rightfully being given to "Moonlight." We conclude our Oscars preview with a look at who we think will be taking home trophies on Sunday. Before then, be sure to check out this look at the outsize role Waxahachie has played in Oscar history.
• Download this week's episode
Subscribe to The Big Screen on iTunes.