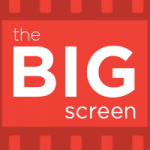 In his 1989 film "Do the Right Thing," Spike Lee captured a day in the life in a historically black Brooklyn neighborhood. And his story of racial tension and gentrification is just as relevant nearly 30 years after its debut. This week, we talk about the movie with Brandon Harris, author of "Making Rent in Bed-Stuy: A Memoir of Trying to Make It in New York City." He's showing the film and talking about his book this Sunday at 3 p.m. at the Texas Theatre.
• Download this week's episode
Subscribe to The Big Screen on iTunes.