The Big Screen: James Baldwin On Screen
ArtandSeek.net
February 23, 2017
8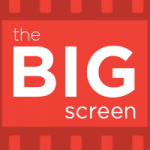 Of the five films nominated for best documentary this year, three of them focus on African Americans. This week, we conclude our Oscar preview series talking about "I Am Not Your Negro," a film that reminds us of writer James Baldwin's significance – 30 years after his death.
• Download this week's episode
Subscribe to The Big Screen on iTunes.