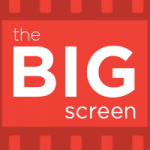 In 2014 a white, Methodist minister set himself on fire as a protest against racism in his home town of Grand Saline, about an hour east of Dallas. This week, we talk with Joel Fendelman, the director of a new documentary about the incident and how it's forced the town to reconcile its past and present.
"Man on Fire" begins streaming on PBS.org on Tuesday and will air on KERA-TV in January.
• Download this week's episode.
Subscribe to The Big Screen on iTunes.