The Big Screen: Oak Cliff Film Fest Preview
ArtandSeek.net
June 7, 2017
11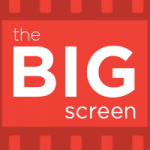 More than 60 feature films and shorts will play this week's Oak Cliff Film Festival. This week, we preview the event with one of its founders and North Texas director David Lowery, who's showing his newest film this weekend. Picks for this year's fest below:
• Download this week's episode
Subscribe to The Big Screen on iTunes.
Five to catch
A Ghost Story: Dallas director David Lowery built his career showing his films ("Pioneer," "St. Nick") at various North Texas film festivals. That eventually vaulted him into the big time with the remake of "Pete's Dragon" that he directed for Disney last year. He's back to his indie roots with "A Ghost Story," which reteams his "Ain't Them Bodies Saints" co-stars Rooney Mara and newly-minted Oscar winner Casey Affleck in the story of a man who dies suddenly and revisits the inhabitants of his former life. (8 p.m. Sunday)
The Little Hours: Aubrey Plaza, Alison Brie and Molly Shannon play nuns at a Middle Ages convent. Fred Armisen and John C. Reilly are priests. Nick Offerman is also involved. Raunch and the sacrilege ensue. (5:30 p.m. Sunday)
Porto: In one of his last roles, Anton Yelchin stars as an American who meets his European dream girl (Lucie Lucas) in the Portuguese title city. This one's notable if nothing else for its use of 8mm, 16 mm and 35mm film. (9:45 p.m. Thursday)
Painting with New Light Cinematography Workshop: Ever wondered about what a cinematographer does? Curious about what it would be like to actually shoot movies for a living? This session (open to the first 25 people) answers those questions and more. (11 a.m. Saturday)
Something Wild: The festival pays tribute to the late Jonathan Demme, who died in April, with his 1986 comedy starring Jeff Daniels and Melanie Griffith. This one shows outside at sunset at Better Block. (Saturday, 8:45 p.m.)