The Big Screen: Talking 'Boy Erased' And Conversion Therapy
ArtandSeek.net
November 21, 2018
10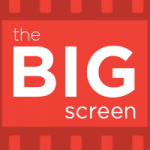 In "Boy Erased," a young, gay man is forced by his deeply religious parents into what's known as conversion therapy. Growing up in Oklahoma, Curtis Smith went through years of similar therapy before he was able to accept who he is. And today, he's pastor of Trinity Metropolitan Community Church in Grand Prairie, which serves the LGBT community. This week, Smith joins us to talk about how "Boy Erased" handles a practice that leaves some scarred for life.
• Download this week's episode.
Subscribe to The Big Screen on iTunes.