The Big Screen: 'The Favourite' Vs. History
ArtandSeek.net
January 30, 2019
5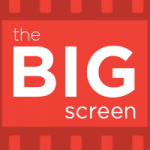 In "The Favourite," a pair of attendants in the Court of Queen Anne battle it out for the monarch's attention. The film is nominated for 10 Academy Awards, and this week we continue our Oscars preview series by looking at how it depicts life in 18th Century England. Our guest is Kathleen Wellman, Dedman Family Distinguished Professor of History at SMU.
• Download this week's episode.
Subscribe to The Big Screen on iTunes.