The Big Screen: 'The Shape Of Water'
ArtandSeek.net
December 7, 2017
10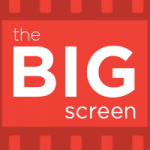 "The Shape of Water" – the latest from visionary director Guillermo del Toro – features a monster who's good and humans who're the bad guys. This week, we talk about the history of sympathetic monsters – everyone from Frankenstein to the Creature from the Black Lagoon – with SMU film professor Rick Worland.
• Download this week's episode
Subscribe to The Big Screen on iTunes.