The Big Screen: Women Texas Film Fest Preview
ArtandSeek.net
August 3, 2017
0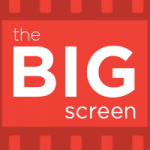 The highest-grossing films of the summer – "Wonder Woman" – was made by a woman, Patty Jenkins. And this month, an entire festival of movies made by women is coming to Dallas. This week we preview the Women Texas Film Festival with artistic director Justina Walford. It runs Aug. 16-20 at Studio Movie Grill's Northwest Highway location in Dallas.
• Download this week's episode
Subscribe to The Big Screen on iTunes.