A Look Ahead At The Week's Art&Seek Picks
ArtandSeek.net
July 6, 2016
5
Here's what's coming up this week at Art&Seek:
WEDNESDAY

A Kid Like Jake – A young couple tries to do what's best for their gender fluid child in this play. See Second Thought Theatre's production at Kalita Humphreys Theater in Dallas.
IT'S OFFICIAL: Texas State Artists 2015 & 2016: Dornith Doherty, Dario Robleto, Margo Sawyer, and Vincent Valdez – Check out the work of four contemporary artists in this exhibition at Holly Johnson Gallery in Dallas.
THURSDAY
Mimir Chamber Music Festival – This festival continues at the PepsiCo Recital Hall in Fort Worth with an Emerging Artists concert featuring works by Beethoven, Shostakovich, and Schubert.
Non Pixelated: The Persistence of Painting in the Digital Age – This exhibition compares traditional painting to more contemporary digital media. See the works of 18 North Texas painters at Bath House Cultural Center. It's part of the Festival of Independent Theatres.
FRIDAY
Friday on the Green – Head to Magnolia Green Park in Fort Worth for live music by Dove Hunter, an artisan handicrafts market, and four independent short films from the Lone Star Film Society.
Leon Robertson: Out of My Mind Closing Reception – Artist Leon Robertson channels nature for his work in this exhibition. TheGallery8680 in Frisco holds a closing reception.
SATURDAY
Jekyll & Hyde – The tale of a man with two personalities plays out in this musical at ONSTAGE in Bedford.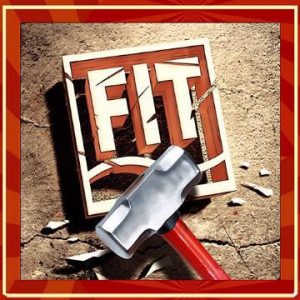 18th Annual Festival of Independent Theatres – The Festival of Independent Theatres continues at the Bath House Cultural Center. Check out the music of Caleb Veazey and Garrett Wingfield and performances by Fun House, Cry Havoc, and others.
SUNDAY
Looped – WordSpace immerses you in poetry with "Looped." Poems are broadcast, used as visual installations, and heard through headphones at The Wild Detectives.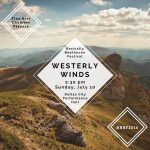 Basically Beethoven Festival: Westerly Winds – Fine Arts Chamber Players presents this festival at Dallas City Performance Hall. The focus of this first day of the festival is Westerly Winds.
MONDAY
Chitty Chitty Bang Bang – An eccentric inventor uses his flying car to rescue his father from an evil baron in this musical at Artisan Center Theater in Hurst.
Welcome to Night Vale with Musical Guest Erin McKeown – Hear the stories of a strange desert town in this staged version of the popular podcast. The show at the Majestic Theatre features musical guest Erin McKeown.
TUESDAY
Rebecca Warren: The Main Feeling – Check out innovate sculptures by British artist Rebecca Warren in this exhibition at the DMA.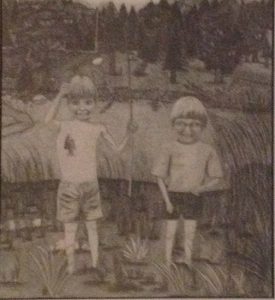 Contrast Between Blood Brothers – Brothers show different approaches to art in this exhibition at the Fort Worth Community Arts Center. Thomas Zanz uses words to create emotion within his paintings, while John Christensen draws portraits of ordinary people.