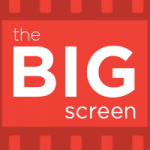 The crowds at the Venice Film Festival are getting the first look at some of the most important films of 2017. One half of our Big Screen team – Chris Vognar – is taking in the scene, and he takes a break from the glitz and glamour to give us the rundown on "mother!," "Suburbicon," "Three Billboards Outside Ebbing, Missouri" and "The Shape of Water" – the latest from director Guillermo del Toro.
• Download this week's episode
Subscribe to The Big Screen on iTunes.